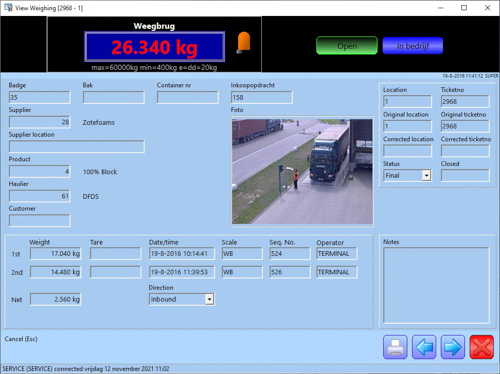 Pointware Automatisering B.V.
Pointware is one of the leading company's that supple and develop software and software tools for weighbridge systems. We are the designers and creators of the globally used development tool Flexpoint. With this development tool thousands of weighbridge applications have been made all over the world. Flexpoint has it's own legally for trading approved weighing module.
WinWeigh - Weighing software
WinWeigh is one of the weighbridge applications that is made with Flexpoint. No other solution provides more power, flexibility and management tools across the board spectrum of industries.
Learn more about what we do